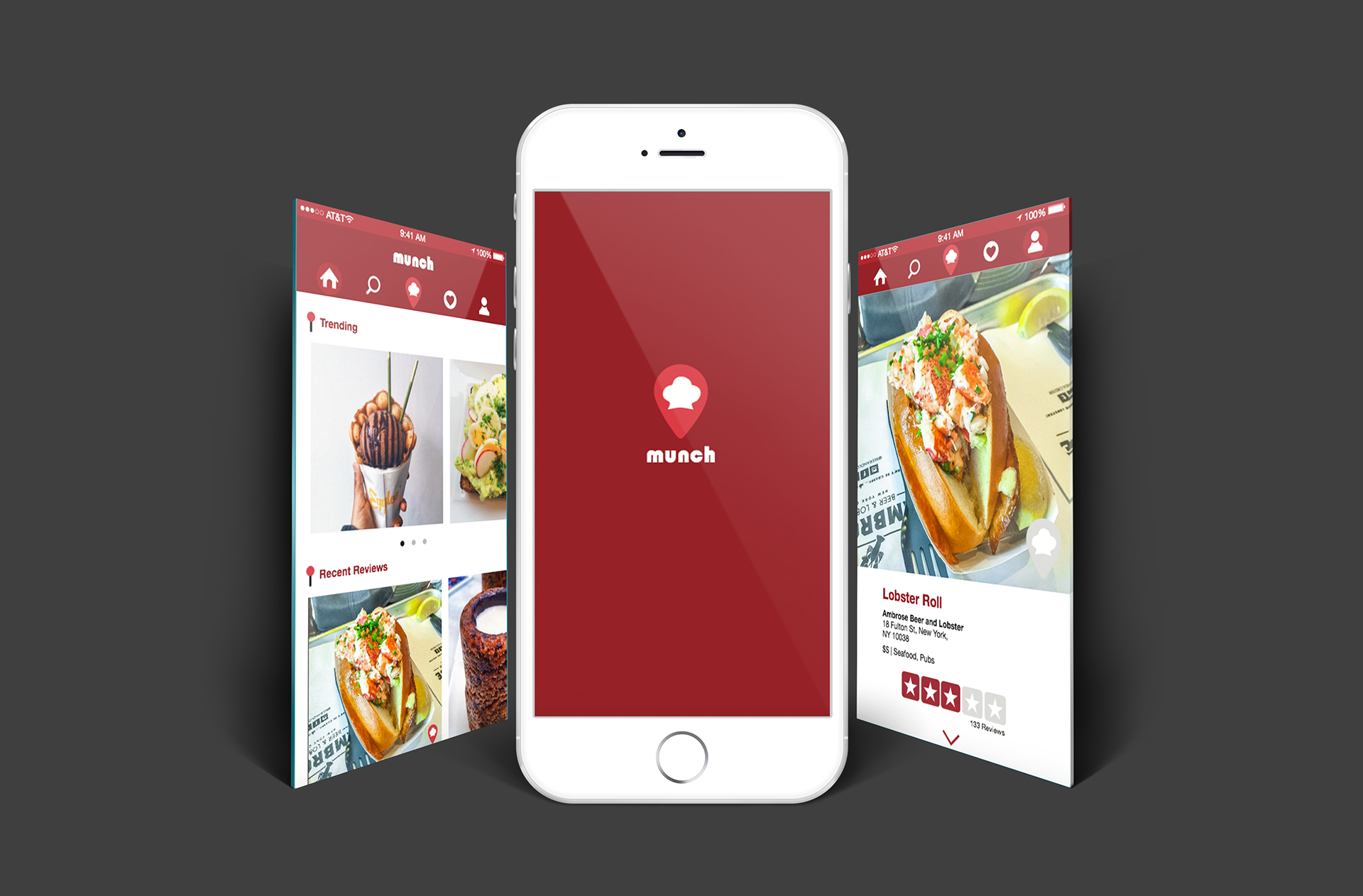 Graphic Design · Mobile · UXUI 
Summer 2016

Individual/Personal Project


_
Munch is an app concept inspired by the Yelp model and personal interest in making an extension to the app. This concept surrounds the idea of integrating existing technologies across apps in creating useful extensions. The concept also explores the future possibility of advanced computer vision, where real-time deep learning engines can recognize our average everyday objects like food and restaurants.
Munch is your personal food (taster), (tracker).
A crowd-sourced mobile app service that allows users to…

- view and review food items based on location services and food recognition technology
- create photo feed that tracks meals over time
- search and save trending food in gallery mode - which can be filtered by locations, cuisines and ratings
Purpose
Through Munch, users will be able to access food items instantly through the use of food recognition technology and location services, increasing the accessibility and ease of food reviewing. These advantages are components that could aid users when browsing local street food items (for example) - having real-time access to the review of a specific food item, can guide the user's decision making process. Secondary features include a Instagram-inspired feed users can use to track meals, locations and reviews over time; as well as the ability to save interested food trends for later.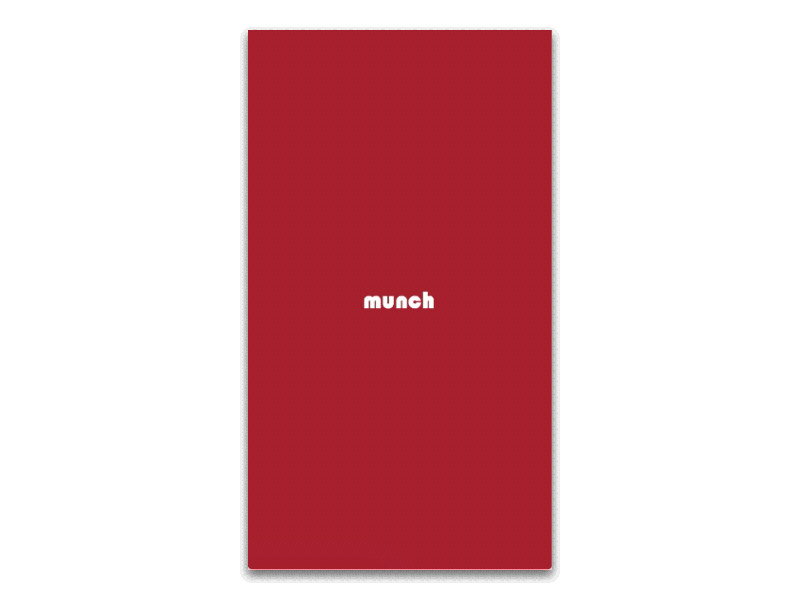 The Yelp app provides reviews for restaurants, services and more. However, I wanted to create an extension to the review process that catered to individual food items. With the wide capabilities of facial recognition technology today, from auto-photo tagging on Facebook, to the face-to-filter detection abilities on Snapchat -- Munch is a crowd-sourced app that utilises the same technology on food items. Munch users can auto-detect food items through an in-app camera and running location services (GPS), allowing them to review items instantly. The accuracy of food detection increases through increased crowd-sourcing. The app also follows familiar interface layouts of Yelp, Instagram, Snapchat and YouTube in order to increase user usability. This project also serves as an exercise for self-taught Sketch and Principle.
Process



Problem Framing
Target audience of Munch is existing restaurant-loving Yelp users. Based on the Yelp fact sheet, the following data represents the cumulative reviews contributed over the years, along with the US demographics of Yelp users.
What does a Munch user want to know?


- Popularity of food items
- Trending foods
- Recent cravings
- Eating habits over time
Developing Product Structure


Planning and wireframe sketching scans.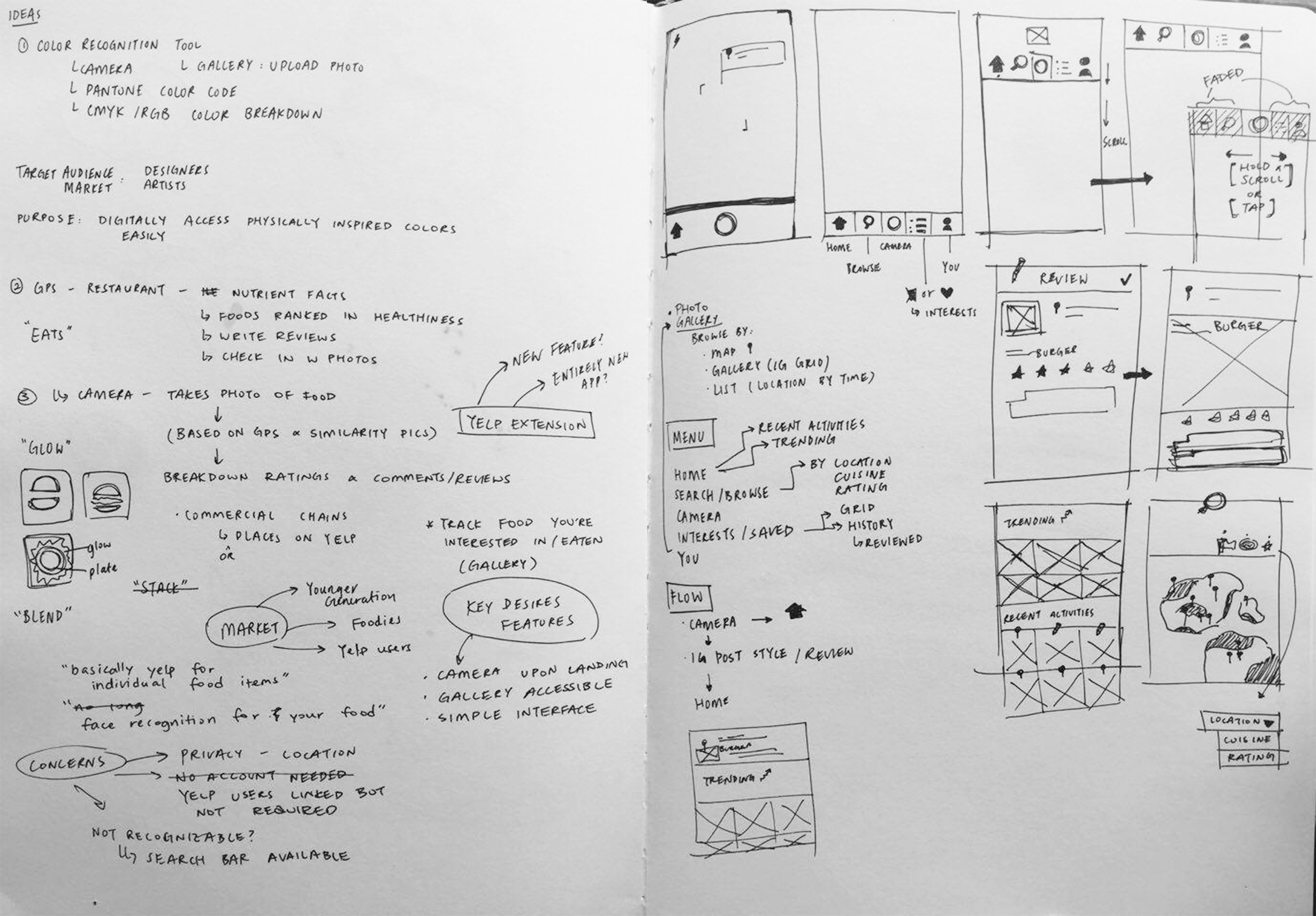 Working documents of Sketch files in Principle, Adobe Illustrator graphics.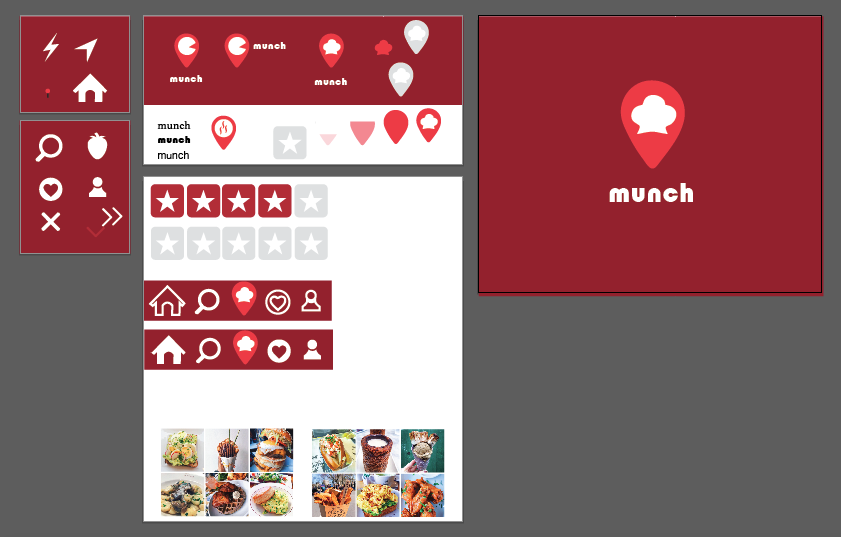 Interaction Highlights


Animated highlights of some available functions within the application.
1. Food-recognition with in-app camera can detect food item and restaurant based on location services.
2. Browsing of trending food items page.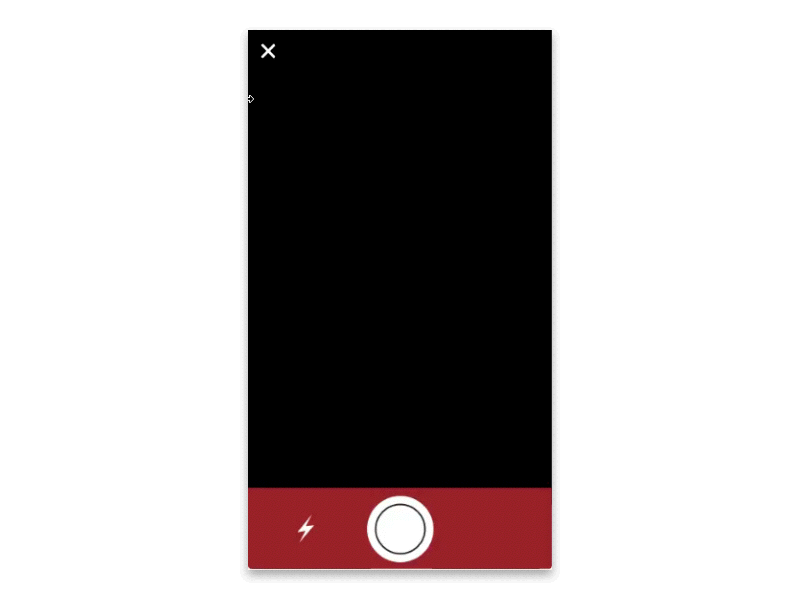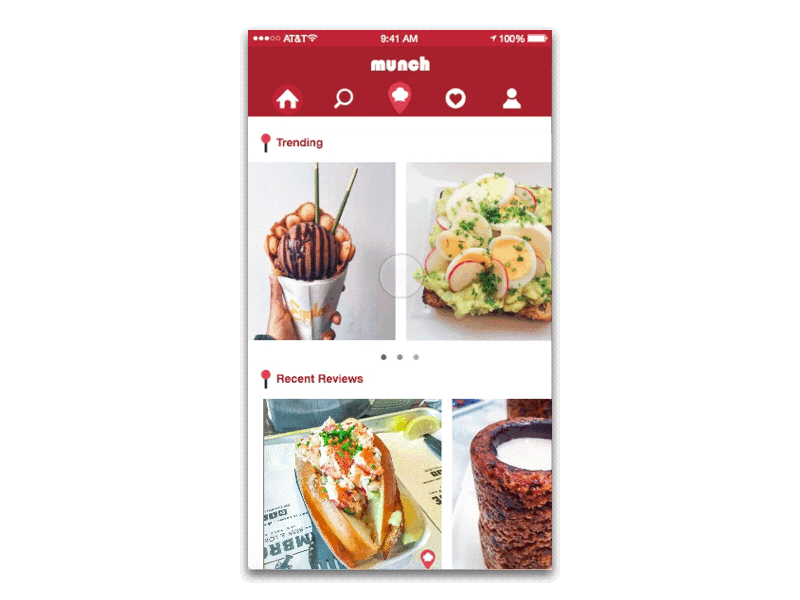 Graphic Prototypes


Below are some of the rendered graphics using sample restaurant profiles and images. 

Moving Forward


Users may want to customise the type of immediate-information they are gaining access to in order to better suit our ever changing needs. Surveys can be conducted on the target population on information options - which may include nutrition value, value for price, waiting time, and more. Please note that this project acts as a form of personal design thinking exercise that bridges existing app capabilities, and a software exploration.